"Nice people."
Nice people, fun atmosphere, relaxing vibe. Loved our experience. Looking forward to going back.
"All things I love in one location!"
My worlds clash into one happy place and that is Spoke Bicycle Cafe. All the things I love in one location. Great coffee, bicycles and fantastic people! I look forward to each weekend because of their Orange Ginger Cubano coffee!! It is the reason I pedal.
— Anne-Marie Williams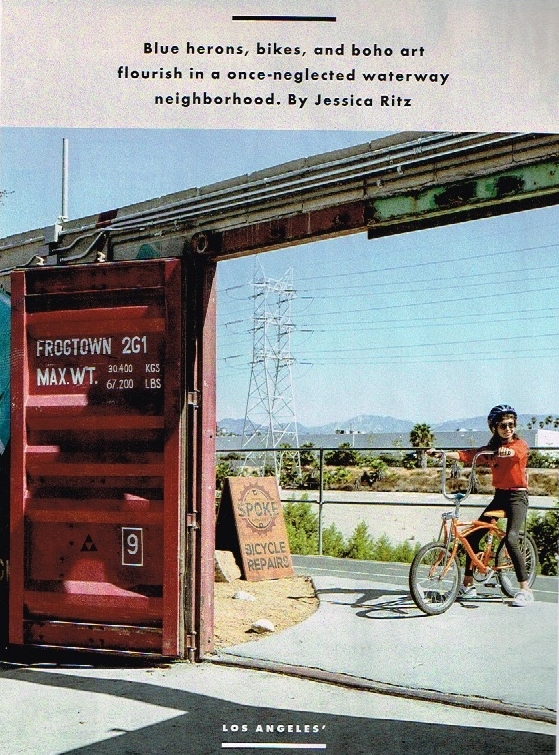 Repurposed shipping containers shelter the extensive patio from the bike path; it makes for a good first stop to download riding intel from fellow cafe customers.
— Sunset Magazine December 2017/January 2018
"Fantastic, one of a kind place on the LA River. "
Fantastic, one of a kind place on the LA River. Great food and great coffee!
— Chris Wagganer
"LOVE this place. Great vibe, food and friendly staff. "
My friend and I took a bike ride along the L.A. river like we have many times before, but this time we decided to stop at Spoke Bicycle cafe. LOVE this place. Great vibe, food and friendly staff. Open air space with plenty of places to sit and chill. I really loved the turn table and records that were available for the customers to play what they want. Nice touch!There is a bike shop on premises for repairs and sales. I just hope it remains a secret and doesn't get all hipsterd out. Cheers!
— Eddie Filian
"Spoke is one of my favorite places in Los Angeles to send and take friends and family to eat or drink.
The staff is always friendly and the food is incredible. The ambience is beautiful and hip.
They are the only restaurant to serve beans from the local Los Angeles coffee God, Trystero.
Do not miss the chocolate chip cookies-- my bride swears by them.
— Tim B., Fullerton, CA
"Super cute, great location, easy parking, friendly and speedy service, live music, and great food!"
Everything is presented beautifully and tastes as good as it looks! The other best part of this place is the bike shop next door. These friendly and helpful dudes filled my tires and even adjusted my brake for free! Highly recommend arriving on the early side on the weekends as the line gets long quickly.
— Annie K., Los Angeles